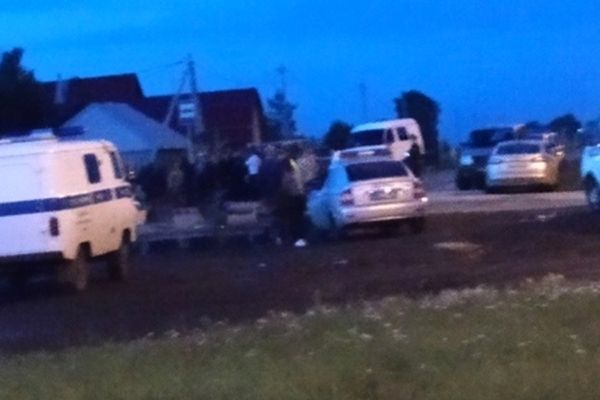 Inhabitants of the village of Podgornoye in the Kemerovo region, where earlier there was a conflict with the Gypsies, went to the neighboring village of Nikitsky and there they began another fight. According to the Baza Telegram channel, all participants were detained by the police on the morning of August 22.
It should be noted that on August 23 Gennady Ivanov, head of the main department of the Interior Ministry in the Kemerovo region, should come to Podgornoye. According to Baza, the villagers are now demanding a solution to the "Gypsies problem" and the eviction of "aliens".
As previously reported, law enforcement officials and the Kemerovo government took control of the situation in Podgorny. A representative of the regional government noted that the authorities and the police met with local residents. "Conflict between previously convicted locals" was discussed. The villagers were pleased with the conversation.
A massive fight in the village of Kuzbass took place on August 21. According to the latest data, up to 20 people took part in it, including Gypsies and previously convicted local residents. Most participants in the fight were under the influence of alcohol. Two people suffered puncture wounds as a result of the fight, the Gypsy who attacked them was detained. The conflict in Podgorny arose for domestic reasons.
What is happening in Russia and the world? We explain on our YouTube channel. Subscribe!
Source link