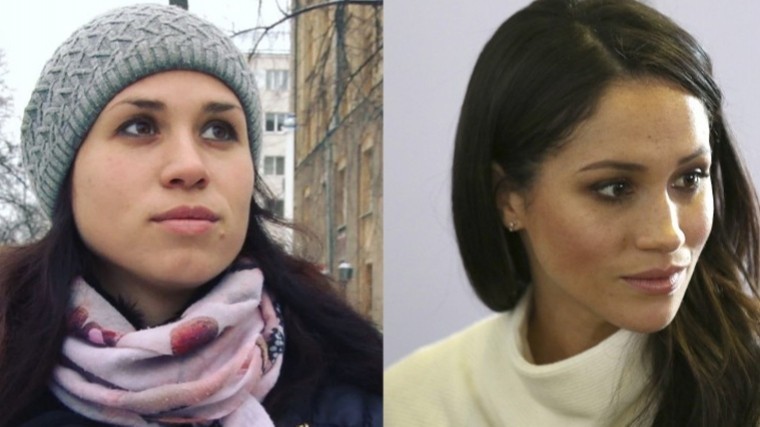 The girl, like two drops of water similar to the wife of Prince Harry & # 39; s, Princess Sussex, was captured on the street in Yekaterinburg by the local photographer Władysław Burnashev. Photos that he published on his Instagram.
– Filmed a questionnaire on the streets of Yekaterinburg. And during the installation, he discovered that one of the respondents looked like Megan Markl, the wife of Prince Harry & # 39; that was an American actress and model. Do you think there are similarities? – Reporter turned to subscribers.
instagram @ vladislav_burnashev
Only few users saw the similarity between a woman from Yekaterinburg and a member of the royal family. Most agreed that the girls are strikingly similar. Someone even suggested "raising a project" like "Megan in Russia".
– Similarity is a mirror! This girl has to change – style, makeup and you can go to Madame Tussauds in London!
– Looks like this girl is a little fuller than Megan Markle. If you lose weight on your face, the similarities will be much greater. And if you take off your hat and choose the type of clothes near Megan, stylization, then I think that you can easily fool it.
– I think they are sisters. They were separated in childhood. One was adopted in a family in America and the other in Russia,
– They even have moles in almost the same place. Megan is over her lip, and the girl is under, – quotes user comments. Internet portal Dni.ru.
Earlier this was reported older sister Megan Markl Samantha wrote the biographical book "In the Shadow of the Duchess". In it, as promised by the author, all the secrets of Prince Harry's wife will be revealed.