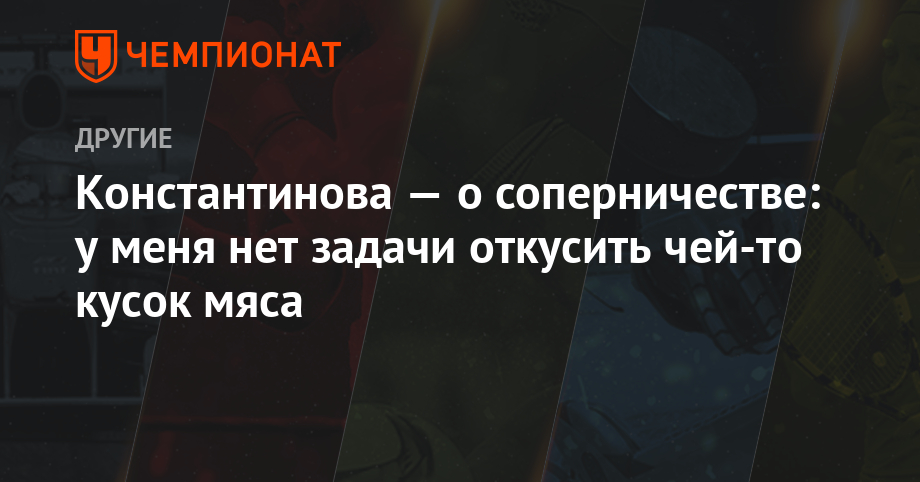 [ad_1]

Konstantinova – about competition: I have no obligation to take somebody's meat off
Russian figure skater Stanislav Konstantinov, who finished second in the Grand Prix in Finland, behind the Olympic champion Alina Zagitova, she wants to get to the finals, even though at the stage in France she will have to compete with him Evgenia Medvedeva.
"To be honest, I really want to make it to the finals, but I try not to think about it, now I want to show two net products in France – that's my goal.
Say he will have to compete with Medvedeva? I still have "luck" in this respect (laughs). You need to work on yourself, the more difficult, the more interesting. It is always more interesting to live when you have some adventures and difficulties. And if you defeat them – you become better.
I want to do a very large and huge work over these two seasons to become much better – change somewhere and improve what is. Now my task is to move from the second throw to the first. Generally, I go my own way and look only at myself. I have no task to defeat someone, intervene somewhere or bite off a piece of meat. My goal is simply to be content with myself, "Konstantinova quotes Gazeta.Ru.
Tuktamysheva compared Medvedev and Zagita with cats fighting for meat
Zagitova won the Grand Prix in Finland, Konstantinova – second
Zagitova wins "dirty". When Medvedeva was not like that
Alina Zagitova again broke off the cascade of the crown and again could not withdraw. Yevgeny Medvedev did not allow herself in her years.
[ad_2]

Source link