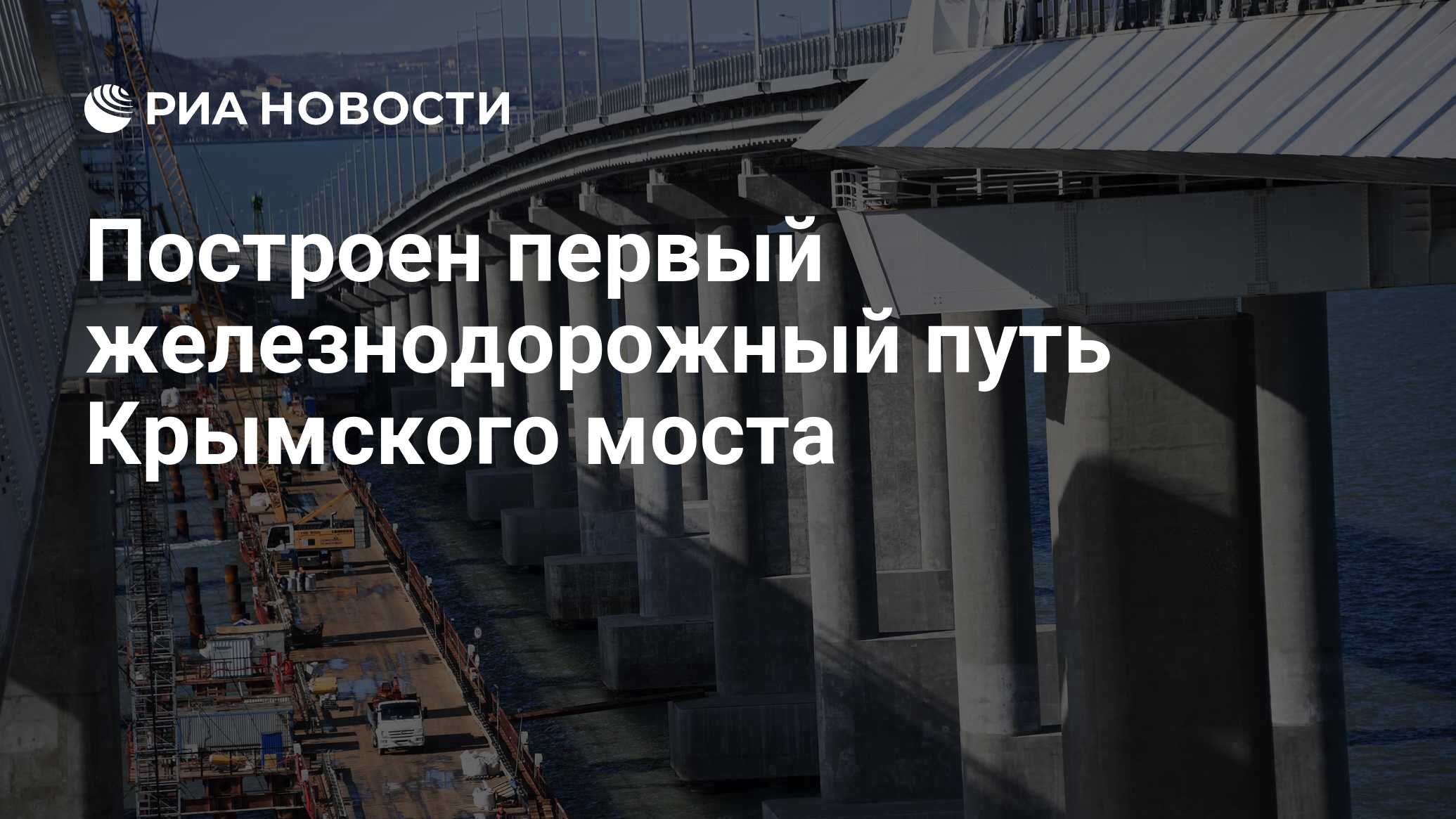 SIMFEROPOL, 14 June – RIA News. The builders closed the rails on the first track of the railway section of the Crimean bridge from the peninsula to the mainland, informs the information center "Crimean Bridge".
To create a track with a length of 19 kilometers, they established five thousand tons of rails and 38,000 reinforced concrete sleepers.
According to Arkady Rotenberg, the president of the company's management board, the general contractor for Stroygazmontazh construction, the final docking of the second route will take place soon, and then they will be equipped with everything necessary to start transport.
He added that the construction is slightly ahead.
In turn, the head of the contracting organization, Eugene Czibysiew, noticed that along the tracks of the first route they will transport loads to build the second one and approach the railway line from the Crimea.
Therefore, according to the information center, on the second railway line, no seven kilometers of railway network have yet been laid.
In addition, a new station "Kerch-South" is being built. It includes a station, an electric blocking and blocking station, and a fleet of tracks for receiving and departing trains.
The bridge over the Crimea from the territory of Krasnodar is the longest in Russia, its length is 19 kilometers. A year ago, on May 15, it was opened for cars, although it was initially planned for December.
The beginning of railway traffic should take place at the end of this year.