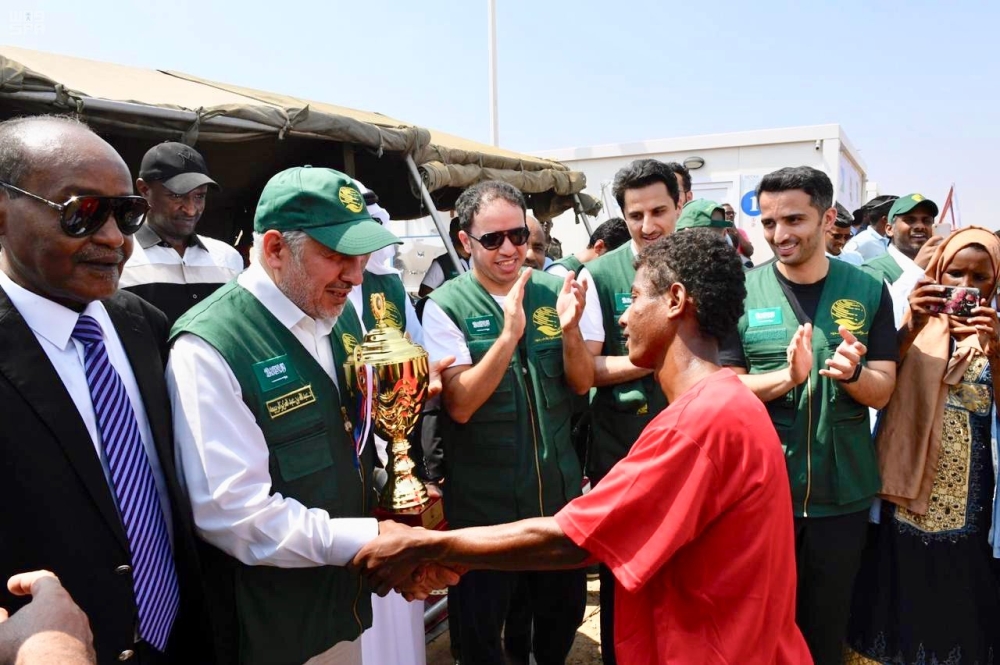 [ad_1]

Dr. Abdullah bin Abdul Aziz Al Rabiah, adviser to the royal court, the King of Salman's secretary-general for humanitarian aid and works, is a Yemen village of refugees from the Abkhazia province of Djibouti, which includes 300 residences, mosques, schools and two primary health clinics.
The inauguration ceremony was attended by Djibouti Abdulaziz bin Abdullah Al-Daoud, Ambassador of the Interior of Djibouti, Hassan Omar Mohammed Burhan, and Abkhaz Governor Omar Farda. He visited the village units, met the beneficiary Yemen families, met some special humanitarian issues, and heard the history and suffering of the refugees from leaving their country and the difficulties they had suffered until they arrived in Abkhazia. Each room has a bathroom, a bedroom, a living room, air conditioning and a kitchen with an electric stove.
The project includes additional containers, including generators with different generators, and clean water tanks with 12 pumping pumps per 10 cubic meters per tank for living units, mosque and school, sewage storage pools and 12 large refrigerators Two small plants reverse osmosis desalination plants for all water purifiers and 50 solar-light columns for village corridors. Then a football match was held with several Saudi football players, rope races and runners, and handed trophy and medals to winning troops. He then visited the Saudi village in the Saudi village to identify the integrated medical and health services provided to patients, and doctors in the clinics listened to a detailed explanation of the mechanism and its role in alleviating the suffering of Yemen refugees. Dr. Al-Rabiah then visited a school joining an integrated village in Saudi Arabia and distributed school bags to Yemen refugee students. His Excellency, the Interior Minister of Interior, Hassan Omar Mohamed Burhan, and the Governor of Abkhazia, Mr. Omar, participated in the accommodation of food bushes for Abkhazia, Yemen refugee families.
The Yemeni refugees expressed their deep gratitude and acknowledgment to King King Salman of the Kingdom represented by King Relief for all health, education and assistance services provided through various Saudi humanitarian projects in the Saudi refugee camp. The aim of the project is to fill Yemen refugees in Djibouti, Abkh province, with upgraded housing units equipped with day-to-day facilities and provide adequate shelter for refugees, the total capacity of the project is approximately 3 million and 639 thousand dollars. (A) and two persons (b).
[ad_2]

Source link