After a relatively short time, more reports of malicious applications appeared that were smuggled into the Google Play store. This time there are 25 applications, most of which acted as a photo editor.
These applications were revealed in Symantec research, which arstechnica.com drew attention to. The authors turned to Google, who immediately removed these applications from the Play Store.
The applications contained malware, malicious code designed to display advertisements on the device screen. In this way, he generated revenue for the authors of the application. All applications have been launched in the Play Store over the past five months on various developer accounts.
However, the applications have a very similar structure of the source code, so it can be assumed that they come from the workshops of one organized group of attackers. Applications may have hidden their identity.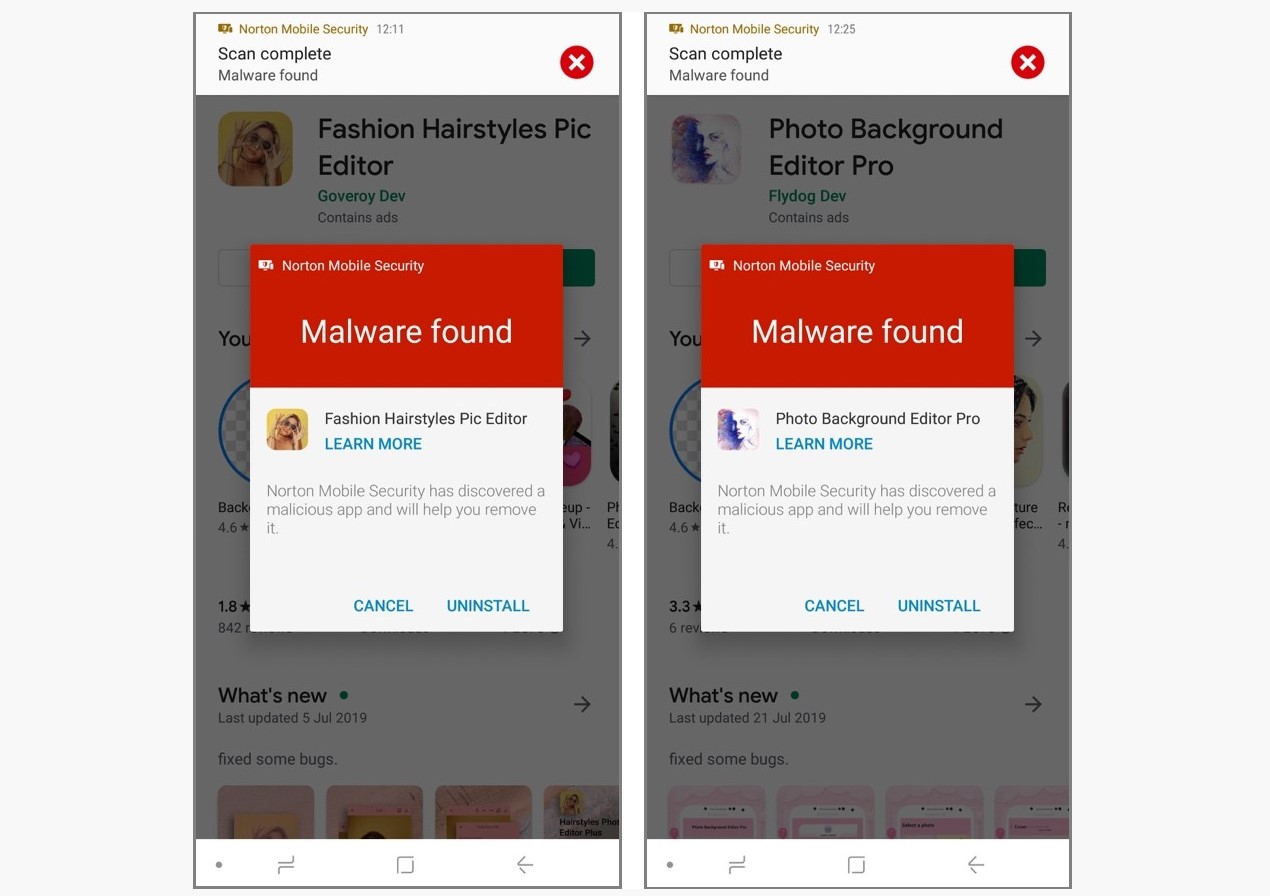 According to the main application screen. The icon that normally launches applications has disappeared from the application bar. However, these malicious applications could be searched in the list of installed applications. When the user did not see the icon on the desktop and in the tray, he easily forgot that the application was installed over time.
The attackers managed to bypass the Google review process in a sophisticated manner. After installation, the applications looked normal. But when they opened, the user downloaded the configuration file from the remote server in the background to change their behavior. The application icon has disappeared and the aggressive adware has worked.
Applications recorded together 2.1 million installations. You can see their list below.
Blur image editor

Car blur photo
Blur Image Pro

Cut Paste Photo Editor

Face function
Fashion Hairstyles Pic Editor
Free blur image editor

Image Blur Editor Unlimited

Photographs Cut Studio Professional

Cut Pro Photographs
com.yasuo.art (unidentified name)
The latest hair styles for free
Photographs Collage Maker
Cut Paste Photo Editor X.
Blur Image Plus

Car Cut Out Pro

Cut out the background

Hairstyles Photo Editor Plus

com.amazing.photo.cutout (unidentified name)

Motion On Picture

com.pop.color (unidentified name)
SkyCamera

Photo Background Editor Pro

Blur Image Plus
Photographs Blur Background Maker 2019