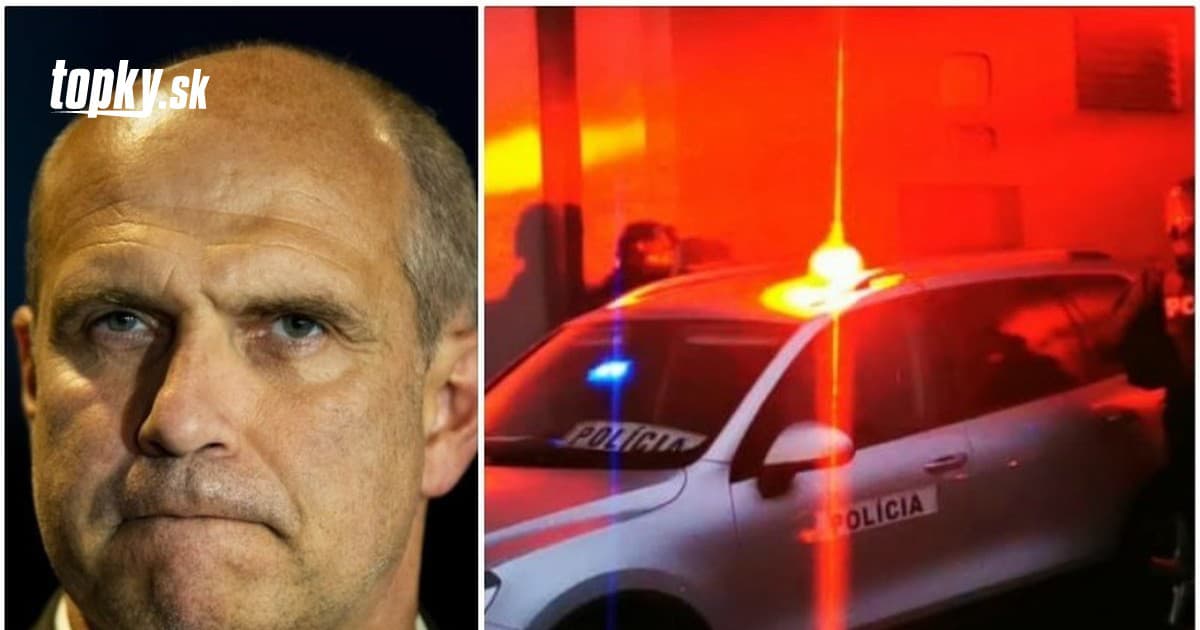 It is from Mikuláš that the judge will decide whether the former police president, accused of mega-corruption, will be prosecuted in custody. In addition to Lučanski, he will also issue a verdict in the case of his co-accused.
Updated at 07:59
On Sunday, a decision will also be made to bring charges against Boris Beň, Deputy Director of SIS. He was charged with the crime of compromising a confidential fact and fact and with extortion. He was brought to Pezinok shortly before eight.
Police lanterns commemorated Christmas
The specialized criminal court in Pezinok looks like a police maneuver on a Sunday morning. It all started in the dark. The police escort's lanterns shone like a Christmas tree.
Puppeteers with submachine guns in their hands, like the mafia bosses, brought the handcuffs of former police president Milan Lučanski. He is prosecuted for corruption of unprecedented proportions.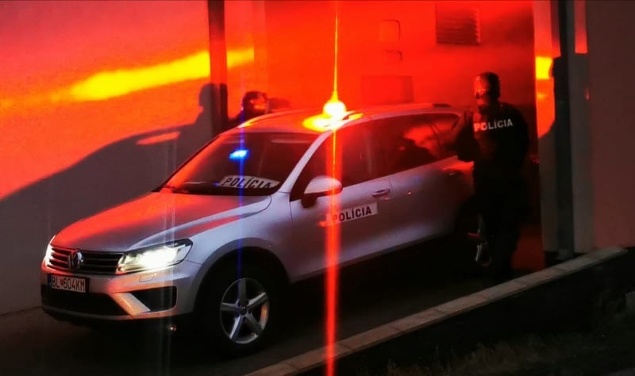 Fear of running away and wasting evidence
The prosecutor suggests arresting Lučanski, which justifies the fear of fleeing that he will act on co-accused or witnesses and thwart the evidence. But also for fear that a former high-ranking official will continue to commit crimes, that he will commit crimes or others.
The prosecutor also justifies his concern by listing the behavior of the former police president. " The nature of the crime he committed and the way and time in which he committed it are not in his case isolated or accidental tendencies to commit a crime, but it can be concluded that committing a crime has become an integral part of his personality and his philosophy of life and the way in which he how you gradually raise the standard of living and also maintain it. "
Florida Real Estate
But it is not everything. Concerned by Lučanski's escape, he notes that after NAKA hit Ľudovít Makó in September and received an arrest warrant for František Böhm, who was in Croatia at the time, Lučanský should have called him with a clear recommendation: "That he would not come back to Slovakia and register".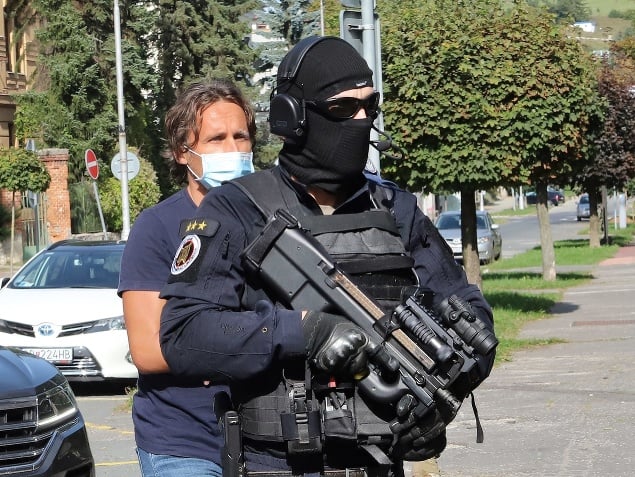 As regards this information, the prosecutor expressed his concern "Milan Lučanský has assets in Florida in the United States of America, it can be reasonably assumed from the point of view of intellectual certainty, even given the threat of severe punishment, that if found guilty of the acts for which he is prosecuted, he will flee or hide; advised František Böhm on the above procedure against criminal proceedings. "
However, according to the statement, Lučanský did not stop Böhm even with this recommendation. In the second sequence he had to continue this "If he wants to come back, let him come now, because Roman Púchovský, who is his friend, has a service in the Specialized Criminal Court and will make sure that he does not go to arrest" this is recorded in the motion to detain Milan Lučanski.
Telephone to Slobodník
The former police president was even supposed to start other classes before his arrest. "After the announcement that Bernard Slobodník was resigning from the Special Prosecutor's Office was made public, he contacted himself on November 1, 2020, stating that he should remain calm and provide him with a lawyer and be aware of it. that if something happened to him, he would take care of his wife. It is clear from the above that, with regard to the person of Bernard Slobodník, Lučanský tried to obtain information about the subject of his testimony in order to persuade himself to come to his side not to testify about the criminal activities of Milan Lučanski, of which he is aware, " the prosecutor further explains the reasons for Lučasnický's arrest.
Fear of Mako's testimony
According to a statement by the former head of the Criminal Office of the Financial Administration, the first deputy of the Slovak Information Service, Boris Beňa, after Makó's dismissal, demanded meetings with Makóm through his lawyer, Zoltán Pehács.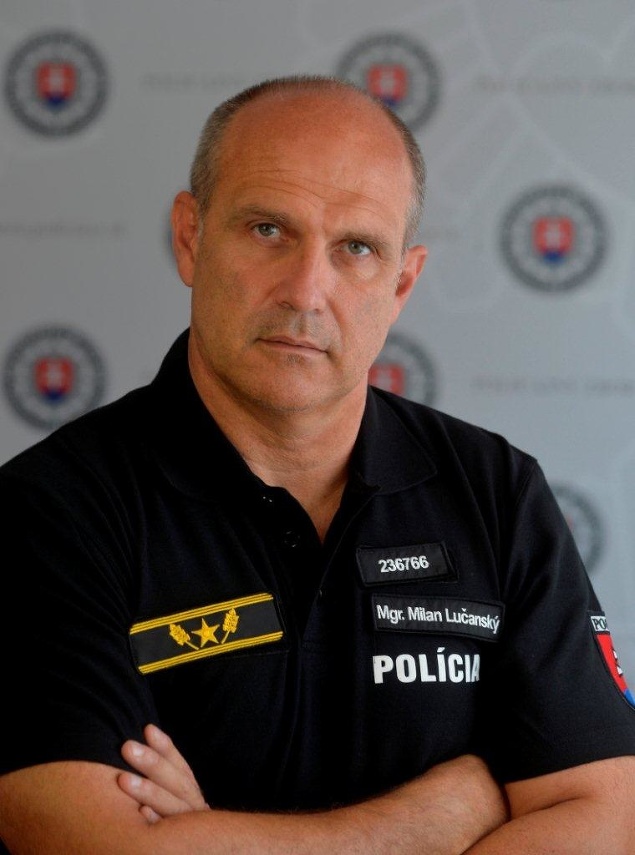 According to him, the meeting between Beňa and Makó actually took place. Beno should have told Mako that "Milan Lučasnký is in constant contact with his person, trying to find out through her whether Ľudovít Makó is also talking about his criminal activities, of which he is aware in his statements."
On Sunday, December 6, 2020, he will decide whether Milan Lučanský will be prosecuted behind bars or at large. A specialized criminal court will also decide to arrest Lučanski's co-accused.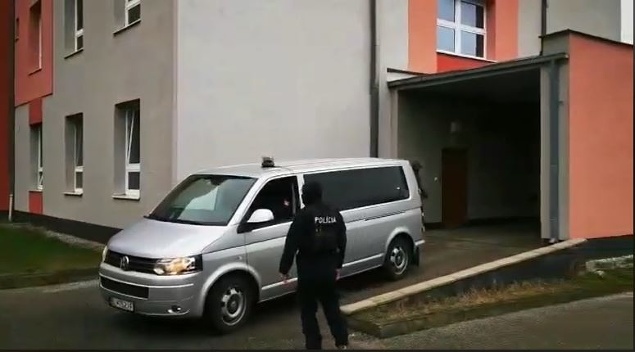 It all starts with questioning the accused. An audition of Milan Lučanski is scheduled for 7.30, and Boris Beň an hour later. Peter Gašparovič on the railway at 9.30 and finally Marián Kučerka at 10.30. The decision in the case of Ladislav Vičan, whom the judge heard on Saturday, will also be announced on Sunday.
window.fbAsyncInit = function() { FB.init({ appId : '214247095256236', // App ID status : true, // check login status cookie : true, // enable cookies to allow the server to access the session xfbml : true // parse XFBML }); FB.Event.subscribe('auth.login', function () { SocialReader.afterLogin(); }); FB.getLoginStatus(function(response){ SocialReader.width = $("#floatile").length > 0 ? "narrow" : "wide"; if ((window.location+"").search("narrow") > 0) SocialReader.width = "narrow"; if ((window.location+"").search("wide") > 0) SocialReader.width = "wide"; SocialReader.showReader(response); }); }; // Load the SDK Asynchronously (function(d){ var js, id = 'facebook-jssdk'; if (d.getElementById(id)) { return; } js = d.createElement('script'); js.id = id; js.async = true; js.src = "https://connect.facebook.net/sk_SK/all.js"; d.getElementsByTagName('head')[0].appendChild(js); }(document));


Source link