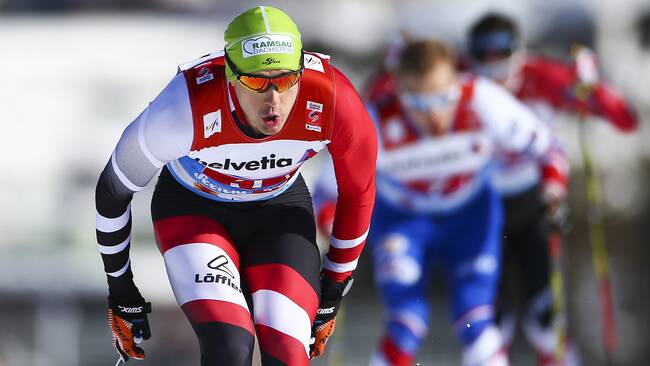 [ad_1]
This is one of the strongest photos from the World Ski Championships in Seefeld last winter. A picture of how the police caught the shameful Max Hauke ​​with a needle in his arm during an ongoing blood transfusion.
The Austrian anti-doping commission shut down both Hauke ​​and national team mate Dominik Baldauf for four years for doping blood.
But there may be further penalties for Max Hauke.
Report: Police took a World Cup player for a crime (27/02/2019):
Admitted partially
On Wednesday, the trial in Innsbruck began, where the skier is prosecuted for cheating.
The prosecutor claims that Hauke, cheering, unlawfully withdrew the equivalent of SEK 540,000 in cash prizes and sponsorship deals.
Hauke ​​admits he has been doping since 2016, but denies having made illegal money, writes Austrian State Television and the ORF radio channel.
Defender Andreas Mauhart believes that most of the amount the prosecutor says was from contracts that were not performance-based. The only requirement was for Hauke ​​to wear the logo – what he did.
Risks five years in prison
Defense also emphasized that Hauke ​​never intended to hurt, he just wanted to ski and show himself to the audience.
"He just wanted to be good at his last World Cup," said Andreas Mauhart during the trial.
If 27-year-old Hauke ​​is convicted, he risks six months to five years in prison. Earlier he said that his ski career was over.
[ad_2]
Source link