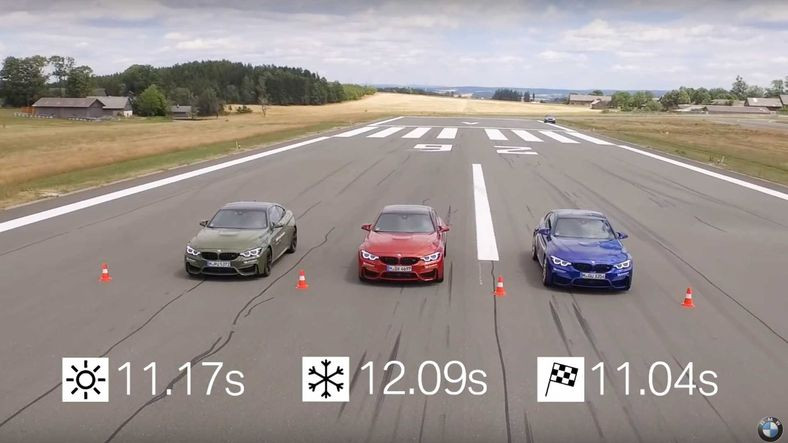 Autumn is coming and it's time to put cars on a winter tire. Is the difference between summer and winter tires really important? BMW used drag racing in this comparison.
This time the BMW M3 are on the catwalk to show the difference between summer and winter tires. In this study regarding the importance of matching the right tire, BMW puts three cars with the same characteristics on the runway, simply changing wheels and connecting them to the start.
Car tires are generally divided into three categories: summer, winter and all-season. Tires for all seasons do not allow you to get perfect performance from your vehicle, but you don't have to change tires often. Summer tires ensure more efficient driving on warm summer days. Winter tires also provide optimal results on cool days.
What are the differences between summer and winter tires?
Winter and summer tires are produced to move in a specific situation. Summer tires become unusable in the winter and winter tires become unusable in the summer, which causes serious performance losses. Winter tires provide better grip below +7 degrees and heat up the rubber paste faster. Winter tire with grooves. Thanks to these channels, it drains water onto it. These channels are very thin and capillary.
Summer tires are more efficient in warmer conditions and provide shorter braking distances. The channels are wider. This reduces the contact surface with the surface. BMW organized a drag race in which three tires showed the difference between their performance. The company not only explained the results of this short-lived race and shared the race with a short film.
Drag race showing the importance of a tire difference: