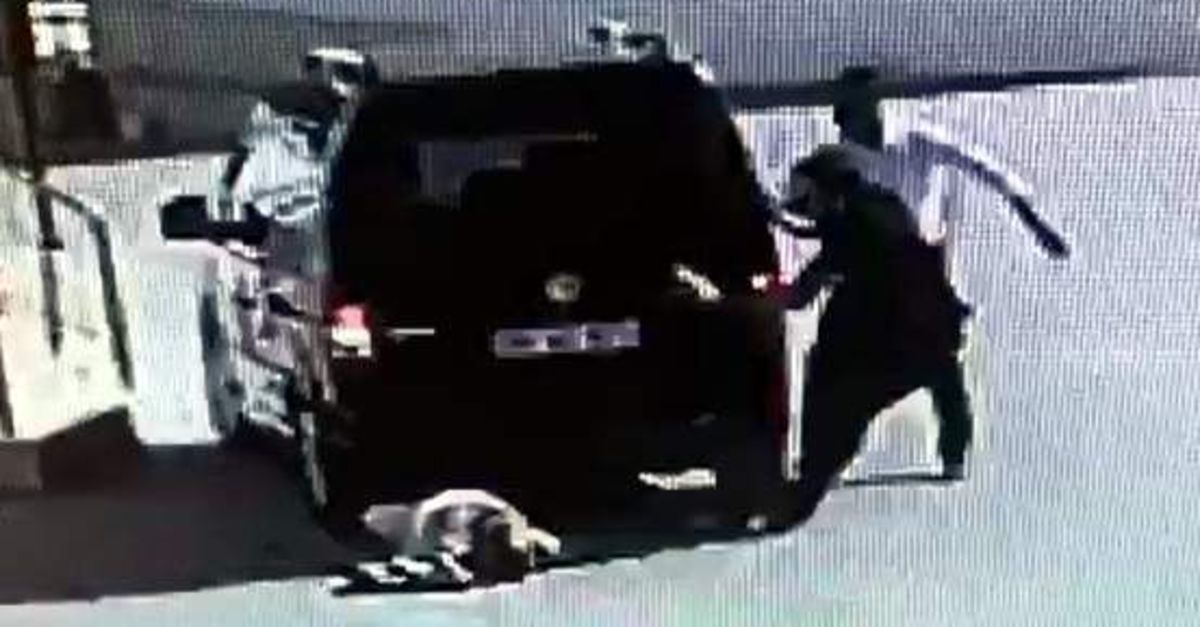 The incident took place yesterday at noon, in the Veysel Karani district in the city center. M.B.S. by F.E. encountered in the neighborhood among them is yet an unknown reason for discussion. F. E. he pierced M.B.S.
LATER!
M.B.S. He fell to the ground with fists. Meanwhile, son M. B.S. passing through the stage, seeing his father on the ground, ran to the side. Son of M.B.S. he then kicked the F.E vehicle After the incident, F.E. for a while. Then F.E. maneuvers with the vehicle, M.B.nin lying on the ground, away from the stage.
Health teams have been directed to the region with notification of those who have seen the incident. First intervention of medical staff M.B.S. then he was taken to the hospital. We learned that M.B.S. he was in good health, while F.E. police teams have been arrested and detained.
The moments of battle were reflected in the images of the surrounding security camera.
Source link