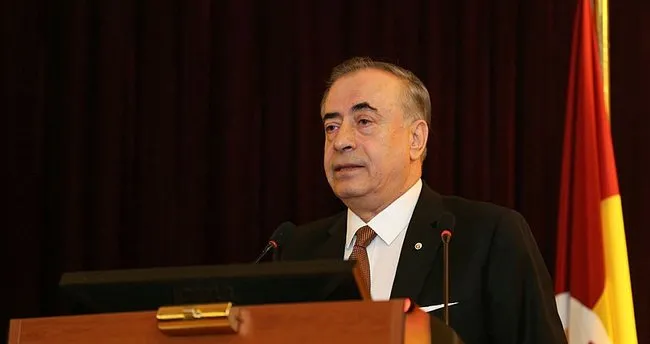 Mustafa Cengiz, Galatasaray Club November meeting at the meeting on financial problems encountered. The loss of the last 3 months is 117 million TL Cengiz, "loss of competitor 170 million TL, the second is the loss of our opponent 350 million TL" This is a very nice summary of the situation. A million TL close to damage. We are only in UEFA limits. UEFA carried out an independent audit of its own control, when for the second time we entered into an agreement to sign the contract, we signed a four-year contract, more than a year.
"CAS CAN NOT COME"
Cengiz claims to be dealing with UEFA every day: "UEFA lost 177 million pounds, but you should have granted a maximum of 5 million TL, and they had the right to impose a penalty on us." The contract was canceled, 2 + 1 years and the fine was fine. We talked for 4 months, finally they said they would try again, we objected to it, they said we were tried, we turned to CAS, CAS is not possible against us.
"TL 154 MILLION TICKET IN 8 MONTHS"
Providing information on the financial statements of President Cengiz, "1 billion 666 million TL in spending Nearly 7 million dollars in money is money, the Champions League income is 202 million TL. This is the capital and income of your supporters, that is 147 million capital increase, support the audience is a lot bigger, we became a master, we all forgot about it, because when we were in a difficult situation with the master, some fans get angry.
"WE HAVE RESPONSIBILITY FOR OWNERSHIP WITH OUR FINANCIAL, ADMINISTRATIVE AND SPORTING PROBLEMS"
that they have to do with things they thought they did for themselves to stop Mustafa Cengiz "Unfair, we fight illegal and double standards. Our financial, TFF questions have appeared in addition to our administrative and sports problem. Thanks to him we will fight. As a result, Turkey Football Association in our organization, "he said.
"WE PAY PLN 101 ML OF TAXES IN THE PERIOD OF 8 MONTHS"
Explaining that they paid 345 million TL of debts to Cengiz players: "We have reached zero, but we are forced, the state must support them. Not specific to all teams. Within 8 months we paid 101 million TL. For the first time in this amateur club we received 20 million TL returns. until we paid in absence, we have reset the loans received from factoring ", it was written in the description.
"IN CONNECTION WITH LONG-TERM DOLLAR DOLLARS FROM 1 MILLION TO 226 MILLION TL"
Explaining the receivables table, Mustafa Cengiz, "When we come to manage the receivables table, 1 billion 172 million TL, ie 252 million, today 1 billion 226 million TL has decreased by 20 million." There is an increase of 40 million, an increase in about 60 percent plus interest rate, and if that's what happened at the normal rate of 1 billion, 800-900 should disappear and we kept 600-700, "he said.
Source link