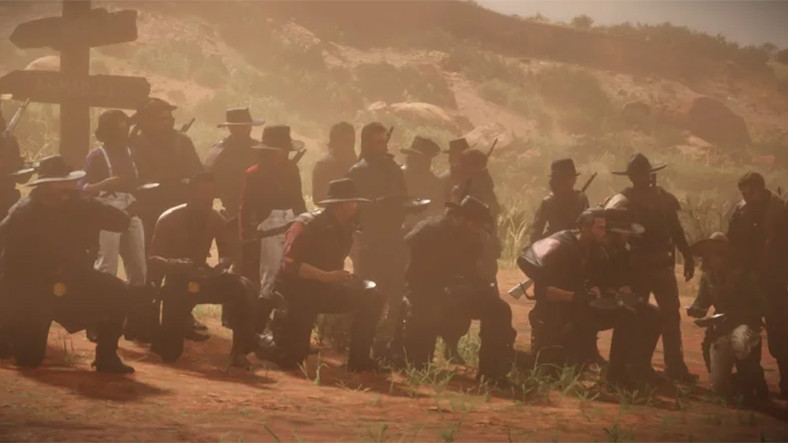 Red Dead Online adventure game, developed and published by Rockstar Games; occasionally appears on the list of interesting activities, but this time amazing. A group of Red Dead Online players gathered to explore the entire map with a bowl of soup. The event was also displayed and shared via YouTube.
As a multiplayer version of Red Dead Redemption 2 on PlayStation 4 and Xbox One, we have already seen the March events planned for Red Dead Online on November 27, 2018. A group of Red Dead Online players who wanted to change something on the paths on the map took this event to a completely different dimension .
The players who participated in the latest planned game event, organized through the famous Reddit sharing platform and the "Soup Walk" event, were named Event, which began with gathering over 20 Red Dead Online players in the southwest of the map and preparing the soup, was the stage interesting photos.
Strange adventure on the Red Dead online map:
14 minutes and 14 seconds of video, which can be viewed in the window above, begins at the meeting point of the players. During the event, players take soups and set off on a long journey. This journey, of course, brings some dangers.
During Soup Walk, server problems were the main issues that upset players. Waiters were constantly throwing players away, and the lack of soup bowls when players re-entered could undermine this event. The game also included bounty hunters, stray horses and other players who did not participate in the event. During the event, a group of players, as shown in the picture below, remained under the farewell train with the event.
Despite all these woes, the event was over and a video of unprecedented interest appeared. You can share your opinions on the event in the comments section, you can also tell us your memories of Red Dead Online from the same section.