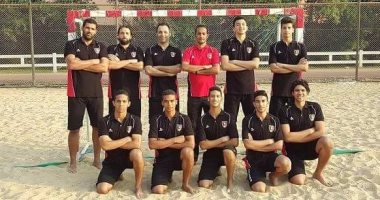 The beach team headed by Ahmed Abdel Razek lost in third place in the international tournament organized by the UAE after losing to Brazil 3-5.
The national beach team lost to 3: 1 in Iran in the semi-final of the International Emirates Championship, and the beach team qualified as the second group after defeating the UAE 3-2 home country, winning the 6/5 European champions and beating Brazil 10/5.
Egypt is preparing for the World Cup in December for the World Championships.
Source link