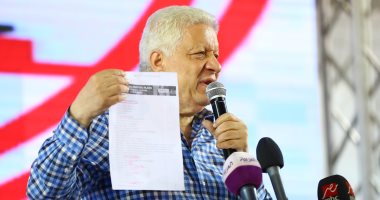 Club president Zamalek Mortada Mansour revealed the date of his departure from the White Castle during a press conference at the club's headquarters in Mit Oqba.
Mansour said at the conference that he would leave Zamalek after graduating from the club branch in October, saying, "Hnsip Club, but that's what we're finishing on October 6."
Mansour added that he is not waiting for thanks or insults from anyone, but he wants to let everyone work, describing the current council "we work people and we do not benefit from the club".
The club president noted that taxes, insurance and arrears for a former team player were paid, saying, "I'm not a club mattress. I am the youngest writer and lawyer of my name. ".
Source link