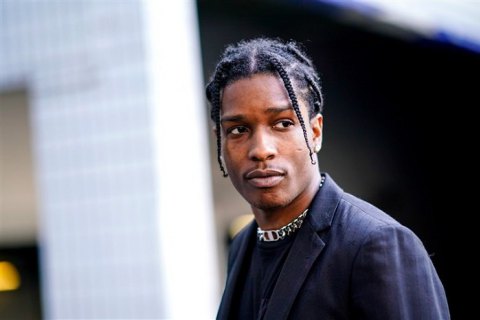 A Stockholm court recognized the American rapper A.$AP Rocky (Aysap Rocky, real name is Rakim Myers) was guilty of assaulting a man on the street in the Swedish capital and sentenced him to a guardian's verdict.
He reported this to the BBC.
By court decision, the rapper and two members of his travel team will also have to pay compensation to the person they attacked (about $ 1,500).
"The attack was not so serious that he deserved to be imprisoned. Therefore, the accused were sentenced to a probationary period, "the court said in a statement.
The musician was detained in Stockholm on July 3 on charges of increased physical violence. He spent about a month in pre-trial detention. The court released him after the intervention of US President Donald Trump.
Give A $ AP Rocky & # 39; emu your FREEDOM. We're doing so much for Sweden, but it doesn't seem to work the other way around. Sweden should focus on its real crime problem! #FreeRocky

– Donald J. Trump (@realDonaldTrump) July 25, 2019
The reason for the arrest of the musician was the appearance in the social networks of the video in which Myers hits the face of an unknown person. Later it turned out that this is a 19-year-old native Afghanistan who was previously caught stealing.
The day before, Myers posted two videos on his Instagram that captured some of the fight. In the first he claimed that the conflict's initiators were "drug addicts" who harassed his company and insulted passers-by. The second video shows how an unknown person hits the bodyguard's music in the face with headphones.
Eisap Rocky returned to America on August 2. During the trial, he denied his guilt.