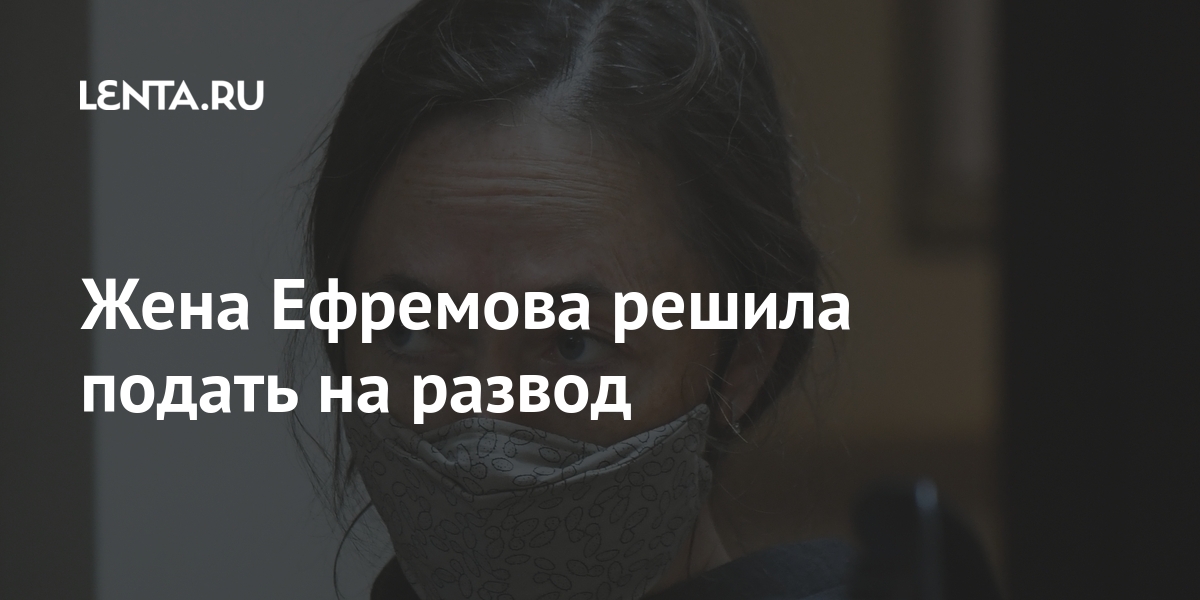 The wife of actor Mikhail Efremov, Sofya Kruglikova, decided to file for divorce after almost 20 years of marriage, reports Komsomolskaya Pravda.
As a close friend of the artist said in the publication, the decision has already been made, now divorce is a matter of time. "For Misha it will obviously be a blow, an act of betrayal," he said, adding that Efremov "would just go mad and lose all his faith in himself."
When asked by a journalist why Kruglikova decided to divorce, if Efremov is in the colony and does not live with his family, he explained that there are both emotions and a cold calculation. According to him, she could not forgive her husband for treason with actress Daria Belousova.
Also, while Efremov is serving his sentence in prison, it is easier to divide the property. "If we collect all the savings, real estate and so on, a very decent amount comes in. Tens if not hundreds of millions of rubles. Now all this is in the possession of Zofia, "explained the source of the publication.
In June, Efremov was closely associated with the 36-year-old actress Daria Belousova. It was in her apartment on Kazarmenny Lane that he was after the fatal accident. According to neighbors, Efremov has been visiting Belousova's apartment since the fall of 2019. She carefully hid the connection, and also protected her personal life from strangers. All pages of the actress on social networks are closed, she does not go to social events and does not give interviews.
Mikhail Efremov, sentenced to 7.5 years in prison for a fatal road accident, was sent on November 6 to the colony in the Belgorod region. On June 8, the actor was under the influence of alcohol driving an SUV. It ran into an oncoming lane where it collided with a car whose driver was killed.
Source link