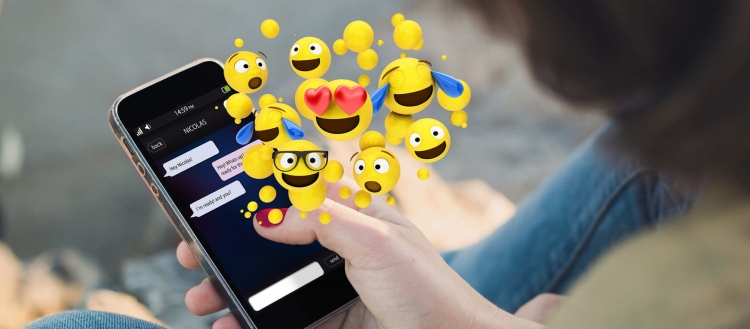 Even today, grandmothers are worth a thousand words. This is clearly stated in the first ever Emoji trend report published on Wednesday by Adobe on the occasion of the World Emoji Day. Graphic emoticons were first introduced in Japanese mobile phones in 1997, but became popular after 2010. There are thousands of them, and the number of even official symbols is constantly growing.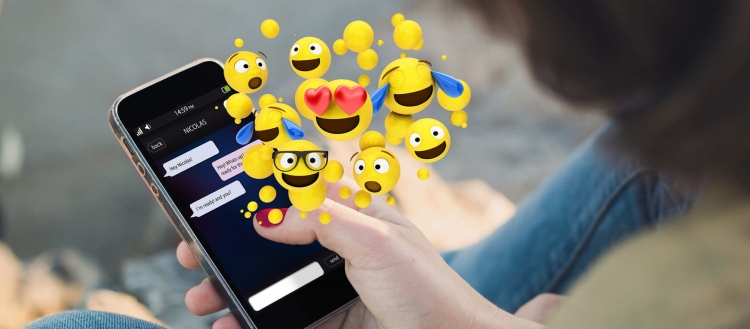 In May of this year, Adobe surveyed 1,000 users of emoticons in the United States aged between 16 and 73. A majority of respondents (93%) said that they often used icons in text messages, from emoticons to prayer symbols to lift their spirits. In addition, a significant proportion of users say that people using emoji are more friendly and more accessible. The survey also found that about 70% of Americans send text messages. According to Statistic Brain, about 781 billion text messages are sent to the USA every month.
One of the extraordinary moments in the report is that 65% of emoticon users say that it is more convenient for them to express emotions using emoticons than by phone. In addition to the fact that emoji facilitate the transmission of feelings, they also help in business. The report says that 58% of users are more likely to open an e-mail from a brand in the subject of emoticons.
No wonder that Apple in honor of the celebration of the World Day, Emoji presented a selection of new characters that will become available in the autumn for users of the standard operating system keyboard and, as the company notes, will bring even more diversity in the conversation. Among them are emoticons from popular categories of food, animals, recreational activities and emoticons. For example, there will be a yawning smile, a one-piece swimsuit, new products such as waffles, falafel, oil and garlic, as well as new animals – laziness, flamingo, orangutan and skunk. Banjo, parachute, kite and yo-yo will also appear.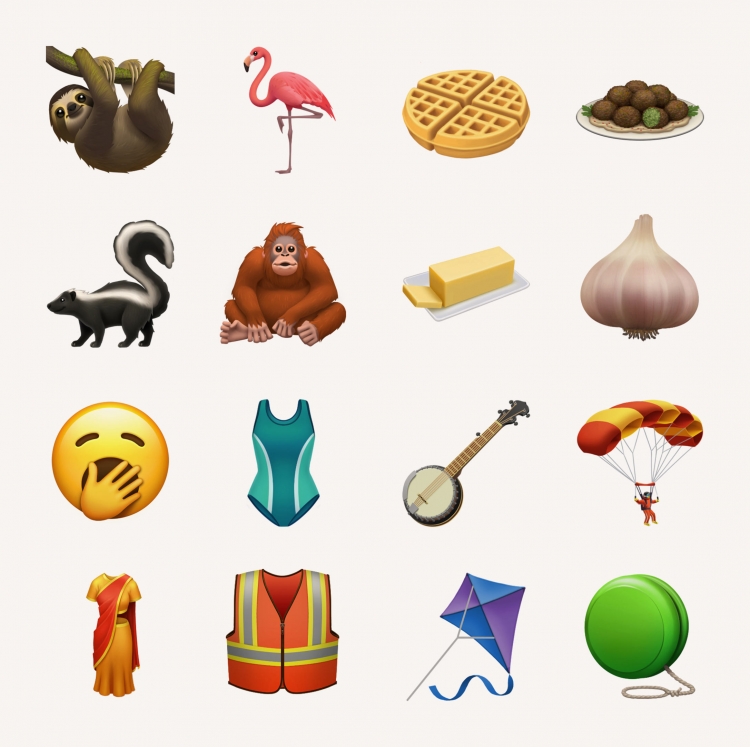 Not without common trends today: for example, the famous emoji "holding hands", which is usually used to mark couples and relationships, can now be personalized by choosing the gender of both men and skin tones. Apple has provided as many as 75 combinations for couples, but we are sure that it is far from the limit.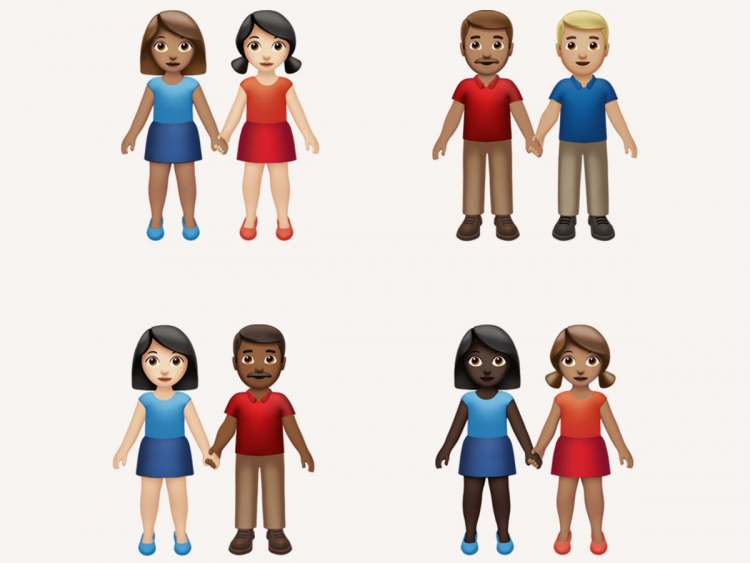 In addition, after last year's Apple proposal for the Unicode consortium, to introduce a greater variety of emoticons representing people with disabilities, guide dog, ear with a hearing aid, wheelchair users, a prosthetic arm and leg will appear among the new characters. In total, Apple will add fifty-nine new emoji characters that will be part of the autumn software updates for the iPhone, iPad, Mac and Apple Watch. All of these new badges and emoticons are created based on approved characters in Unicode 12.0.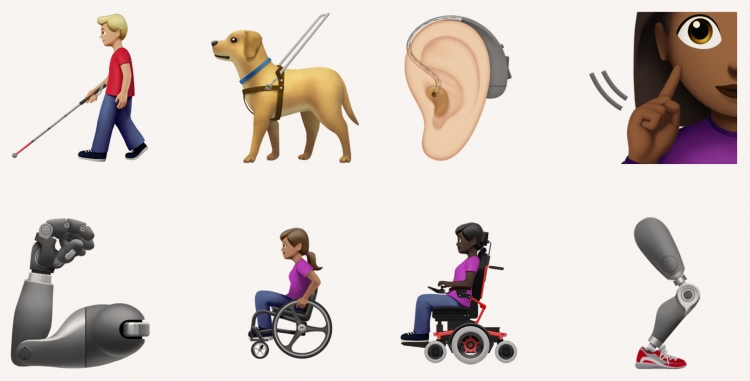 Google also did not miss the opportunity to introduce 65 new emoticons, which will become part of Android 10 Q. Among the extraordinary additions are laziness, falafel, otter, Indian oil lamp, garlic, waffles, service dogs, orangutan and skunk. Google also added 53 different smileys of unspecified gender in cases where Unicode did not directly indicate gender.
Google explained in a press release: "In this update, emoticons without sex will have an ambiguous appearance on Android by default. But you can still choose between male and female options if you want to choose a specific gender. ". In addition, the company continues to follow the path of adding new combinations of skin and gender colors, as well as emoticons and imprinting disabled people.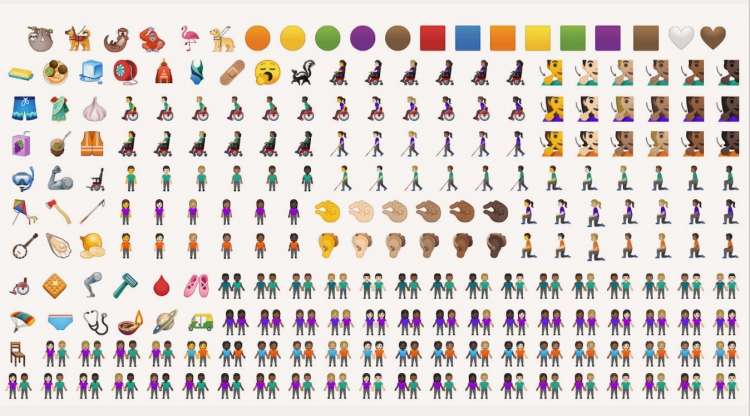 There are also new products (butter, oysters, onions, soda, juice, waffles), animals (flamingos, polecats, sloths, chimpanzees), clothes and various items such as razor and ax. It is worth noting that the beta version of Android Q is now available for Google Pixel and Mi 9 phones.
The growing diversity of emoticons does not mean that all must be remembered to effectively move in all their diversity – modern numeric keyboards and communicators have learned to suggest emoji in the context as additions or as a substitute for typed words.
If you notice an error, select it with the mouse and press CTRL + ENTER.
Source link