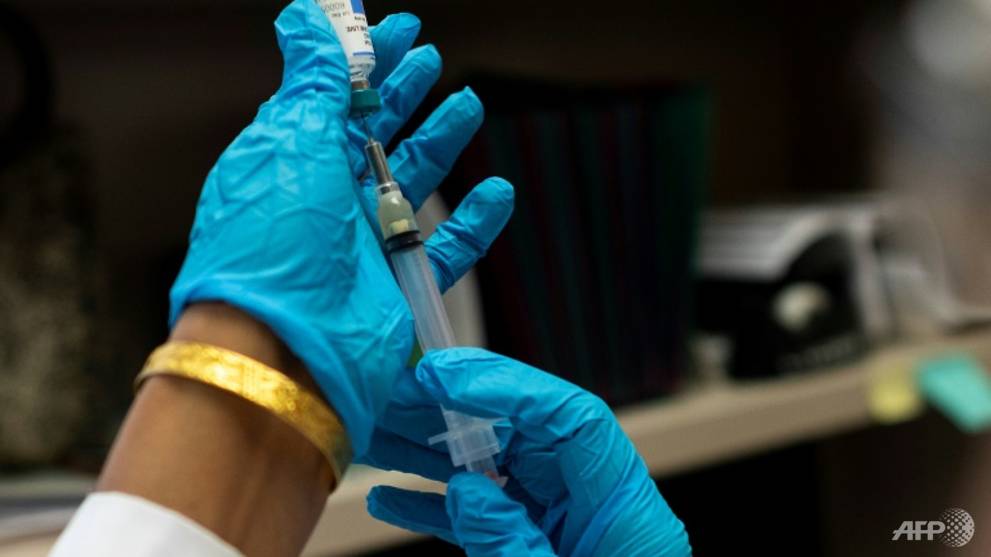 JERUSALEM: An Israeli flight attendant died several months after catching measles on a flight from New York to Tel Aviv, the Israeli health ministry and local media reported Wednesday (August 14).
Rotem Amitai, 43 years old and mother of three children, was hospitalized in March after a flight with the Israeli airline El Al, Israeli media reported.
According to a hospital spokeswoman, she died on Tuesday in a hospital near the coastal city of Tel Aviv.
The Ministry of Health confirmed her death and stated that her condition was complicated by encephalitis, encephalitis.
"The direct cause of death was not defined as measles," the statement said. "However, disability (caused by) illness was a secondary cause."
The World Health Organization said on Tuesday that measles have almost tripled around the world in the first seven months of the year compared to the same period in 2018.
READ: Factbox – What you need to know about the measles epidemic in the USA

A global body has warned against "vaccine misinformation."
The so-called anti-vax movement – driven by false claims linking the MMR vaccine against measles, mumps and rubella with the risk of autism in children – has gained popularity.
To date, 364 808 cases of measles have been reported worldwide, compared to 129 239 cases in the first seven months of the previous year – the highest registered since 2006.
According to the ministry, Amitaj's death was the first to be associated with measles in Israel this year, two last year.
Highly contagious disease can be completely prevented with a double dose vaccine.
According to Israeli media, Amitai received only one dose.
According to WHO, the Democratic Republic of the Congo, Madagascar and Ukraine reported the highest number of cases.
To date, the United States has registered 1164 cases this year, compared with 372 in the whole of 2018, and the highest recorded in a quarter-century.
Nearly 90,000 cases were registered in Europe this year – well above 84,462 cases registered last year.
Airborne infection that causes fever, coughs and rashes, which can be fatal in rare cases, has been officially eliminated in many countries with advanced healthcare systems.
Source link