Eddie Nketiah expects a tasty draw in the EFL Cup on Elland Road when Leeds United and Stoke City compete this month in the second round, and assesses Potters as a quality team.
Nketiah was one of the scorers for Leeds's victory over 3: 0 win against Salford City on Tuesday evening when they managed to advance to the second round of the EFL Cup.

They received a draw against Stoke, who defeated Wigan on Tuesday evening to advance in the competition.
Loanee from Arsenal are eagerly awaiting promotion in the second round after entering the results table in the first round and is happy to see a draw on Elland Road.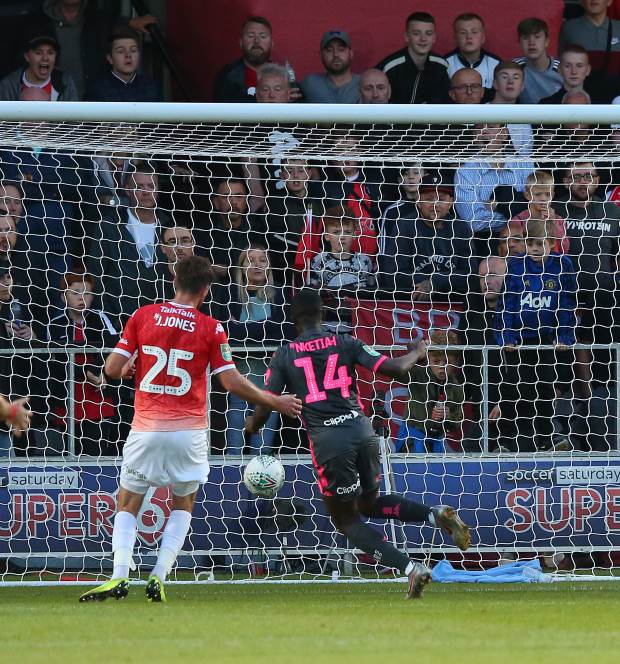 He looks forward to a good game against the Leeds champions team, but insisted that his team have other games to focus on before they can think of Stoke.

The attacker told LUTV when asked about the start in the third round: "Above all, it's good to be home, and Stoke will be a difficult team, they are a really good site.
"I can not wait.

"First we have a game on Saturday, so I will take every game as soon as it appears, and when this game comes, I'll be ready and willing to play."
Leeds has league matches against Wigan and Brentford that they need to deal with before they face Stoke & # 39; em and expect progress in the EFL Cup.