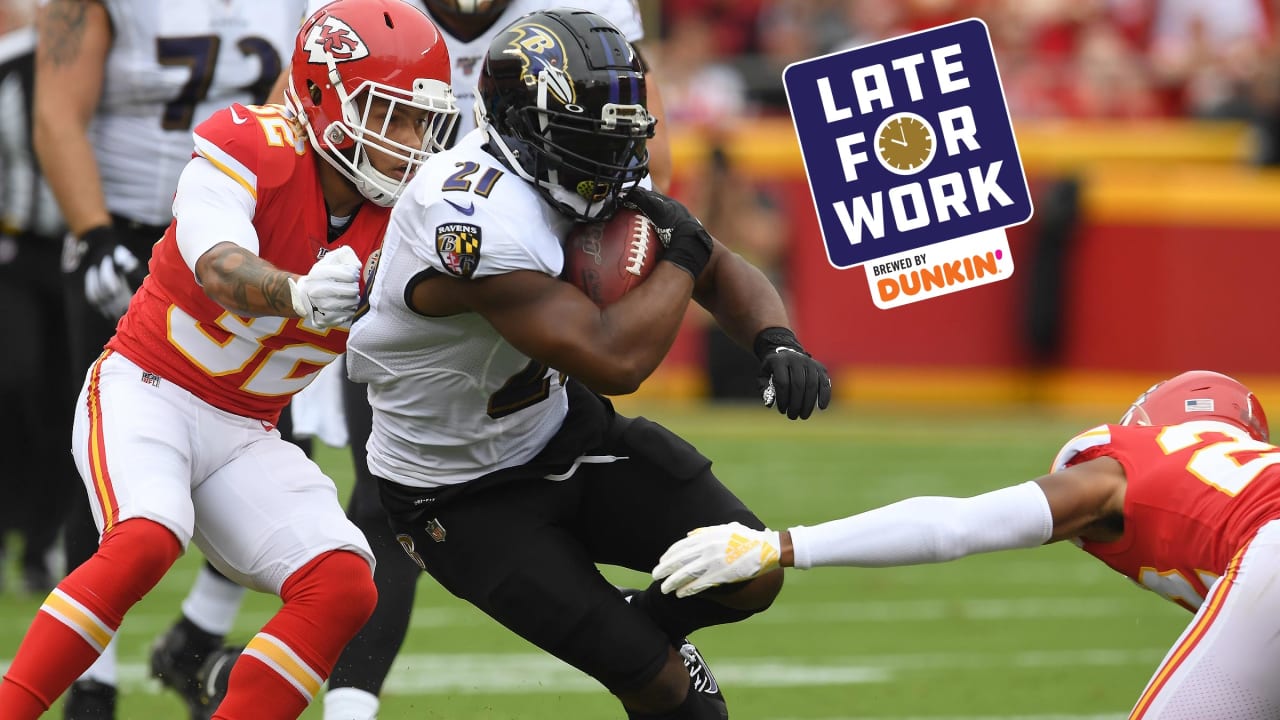 Fansided's Presley Meyer also had high prize for Jackson coming out of the Chiefs game.
"Though Mahomes and the Chiefs got out to an impressive 23-6 lead to start the game, it was Jackson and the Ravens who came roaring back to put the game in question with two impressive scoring drives in the fourth quarter," Meyer wrote.
"The national media-driven narrative that Jackson won't be able to sustain success in the NFL persists, but one thing remains: no team wants to have to defend Lamar Jackson for four quarters," Meyer added. "That speaks louder than anything else, and bodes well for a guy that could be the future of the next wave of NFL quarterbacks."
Mark Ingram Proving He's 'Worth Every Penny and Then Some'
Mark Ingram II has wasted no time rewarding the Ravens for signing him in the offseason.
The first time the former New Orleans Saints running back touched the ball in the season opener against the Miami Dolphins he ran for 49 yards. He finished the game with 107 yards and two touchdowns on 14 carries. This past Sunday, Ingram rushed for three touchdowns, gaining 103 yards on 16 carries.
After three weeks, Ingram leads the league in touchdowns (five) and is fifth in rushing (257 yards, 6.0 yards per carry). He's on pace to rush for career-highs of 1,370 yards and 26 touchdowns in his ninth season.
Source link