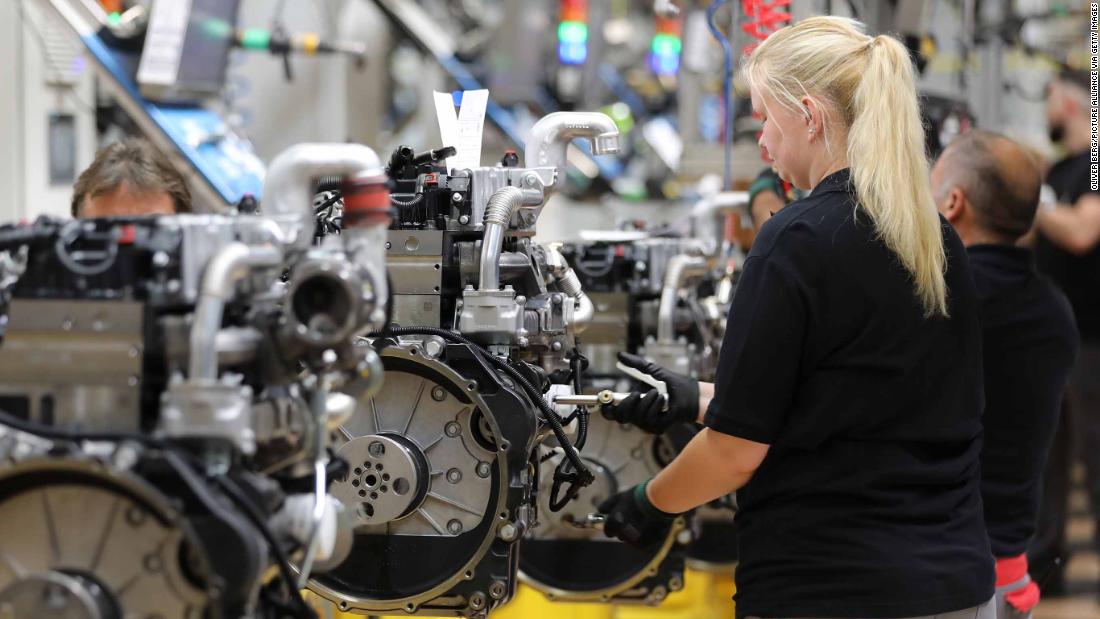 Bundesbank said on Monday that Europe's largest economy will "probably remain weak in the third quarter of 2019." Forecasts that GDP "may continue to fall slightly".
GDP for the three months ended in June shrank by 0.1% compared to the first quarter. Recession occurs when the economy contracts for the next two quarters.
Germany is struggling with many economic problems, which analysts call "the perfect storm."
The country's economy depends on exporters who sell goods to China and the United States, who are caught up in a fierce trade war. Poor global car sales have also affected German car makers, and fears of disorderly Brexit are growing.
The Bundesbank said its bleak outlook for GDP is "mainly due to the continuing downturn in industry." Current data show that industrial production is still shrinking this quarter. In the last quarter, industrial production fell by over 5% compared to the previous year.
The central bank report is likely to increase pressure on the German government to spend more on stimulating its economy. But this is still difficult sales in a country that is notoriously distrustful of borrowing.
It also streamlines the matter for the European Central Bank to take action at the September meeting.
Economists predict that the ECB will lower interest rates that are already at historically low levels. The ECB is also expected to signal that it will re-launch a trillion EUR bond purchase program to boost economic growth.
Germany is just one of the few major global economies that are facing a potential recession.
The British economy contracted in the second quarter and growth in Italy was flat. Mexico has just escaped the recession and its economy is expected to remain weak. Data suggests that Brazil fell into recession in the second quarter.
Source link