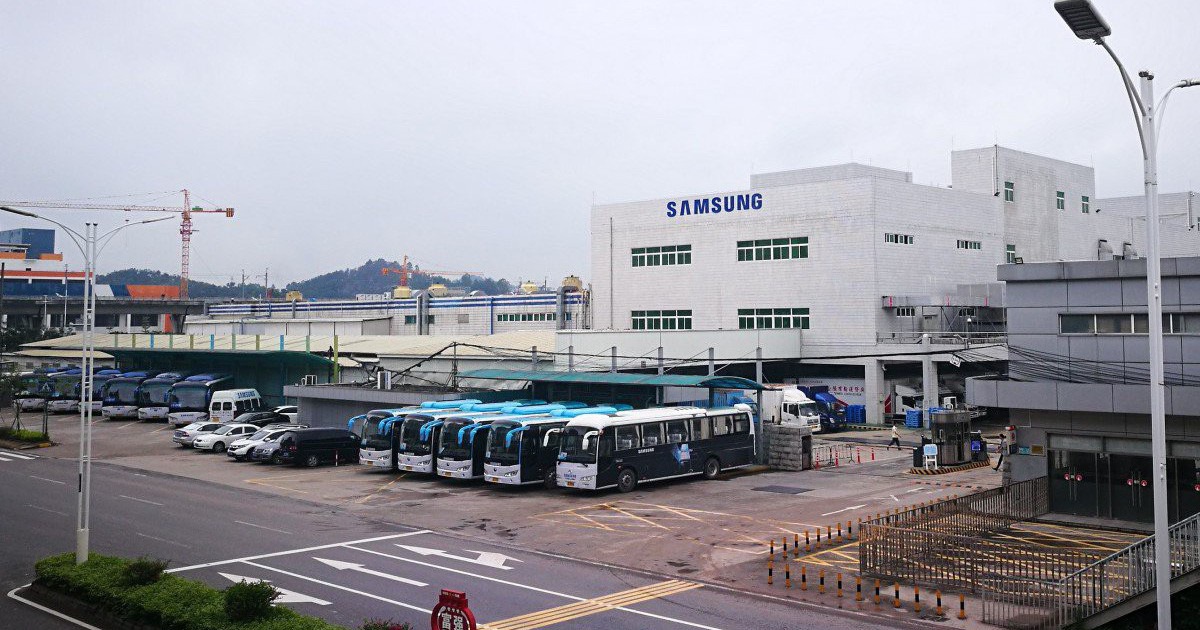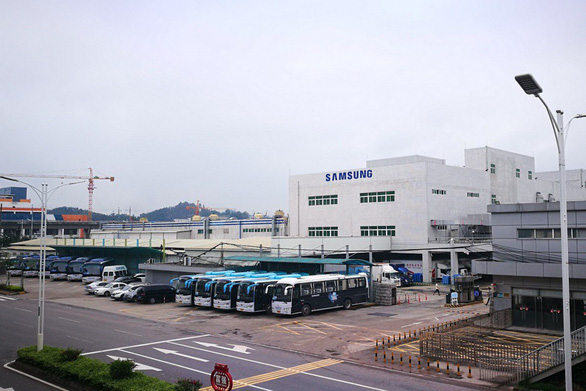 Huizhou Samsung Electronics Company was launched in 2003 – Photo: SCMP
This is information in the newspaper South China Morning Post. According to the newspaper, at the top, in the Samsung smartphone factory in Huizhou City, Guangdong province, China was the largest Samsung factory in China.
At this stage, for example, in 2011, Samsung Huizhou produced one-fifth of the smartphones of a Korean company sold in China.
However, now all the small stores and suppliers around the large complex are completely silent. The announcement on the gate from February 28 announced the employment of the company.
Zhong Ming, a local resident who has witnessed Samsung's ups and downs over the past 30 years, said: "Actually, from February, after the Lunar New Year, many residents in nearby Chenjiang city, from businessmen, employees, tenants to guards at nearby factories Electronics that have been heard and transmitted by Samsung will keep much of its production in the next few months. "
Huizhou Samsung Electronics Company is the last Samsung smartphone factory in China after the company closed its Tianjin City plant in December last year. Samsung also ceased servicing network devices in early 2018 at its factory in Shenzhen City.
Steve Huang, an engineer who worked for 17 years at the Samsung Huizhou factory, said: "The lighting system has been decorated with Samsung's eye-catching advertising signs. .
Also according to Mr. Huang, the number of employees in the factory dropped from 9,000 in 2013, when Samsung led China in terms of smartphone market share of 20%, to 4,000 people.
Last year, the share of Samsung smartphones in the Chinese market fell to just 1% in the face of fierce competition from Chinese rivals such as Huawei, Xiaomi and Oppo.
A local lender said: "Last month, I heard that several hundred workers received compensation of about 10,000 yuan ($ 1,400) for over 100,000 yuan ($ 14,400), depending on the number of years of work and left Samsung."
According to the man: "The price of a single room fell from 500 yuan (72 USD) to 200-300 yuan, but there are still no tenants."
According to South China Morning Post, Samsung China refused to comment on whether Chinese or Korean media reported last week that the company reduced production and slowed employees in the factory. Huizhou.
Last year, Samsung launched the world's largest smartphones factory in the suburbs of the Indian capital, New Delhi.
D. KIM THOA
Source link