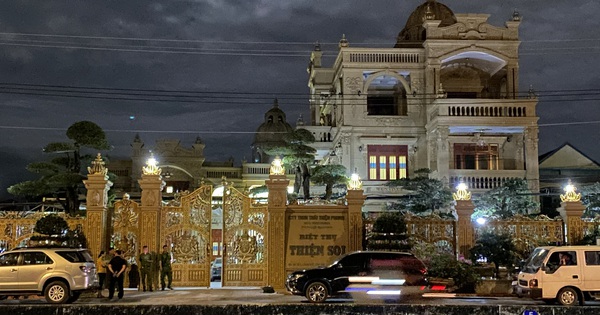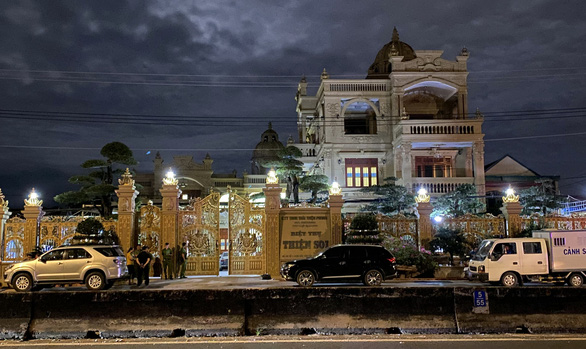 Police car parked in front of the villa "Thien Soi" for house search – Photo Đ.H
The leader of the Civil Protection Institute of Phu My city in Ba Ria Province – Vung Tau confirmed Youth OnlineMr. Le Thai Thien has been arrested and searched for two offenses of "usury" and "money laundering". The period of detention is 2 months. These orders were approved by the Phu My Town Civil Protection Institute.
At 21:00 on December 1, the search continues at the villa "Thien Soi" run by Mr. Le Thai Thien. This villa is located near Highway 51, Tan Hai Municipality, Phu My Town, thousands of square meters wide, and inside there are elements that are said to be "gold-plated".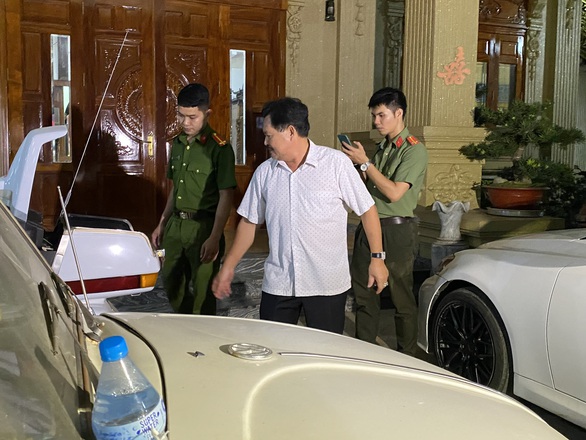 Mr Le Thai Thien (white shirt) during a house search by the police – Photo: Đ.H
Research shows that previously Mr. Le Thai Thien was accused of "usury" with an interest rate of 3.5% / day, which corresponds to 105% / month. Mr. Thien's borrowers also accused him of intimidating him, forcing them to pay interest and issue him with "red books".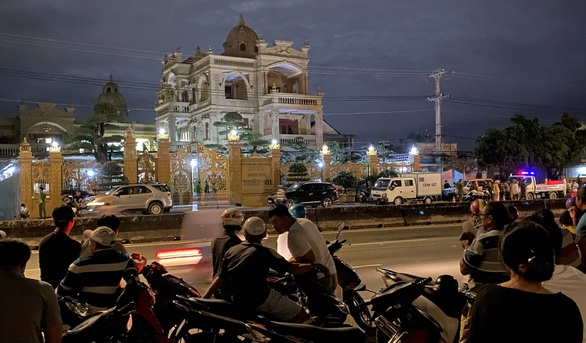 People gathered to watch the scene of the rich house "Thien Soi" – Fig. Đ.H
The arrest of the giant 'Thien Soi' has attracted special attention from people, hundreds of people gathered to watch. There are many expensive cars and precious furniture in this villa.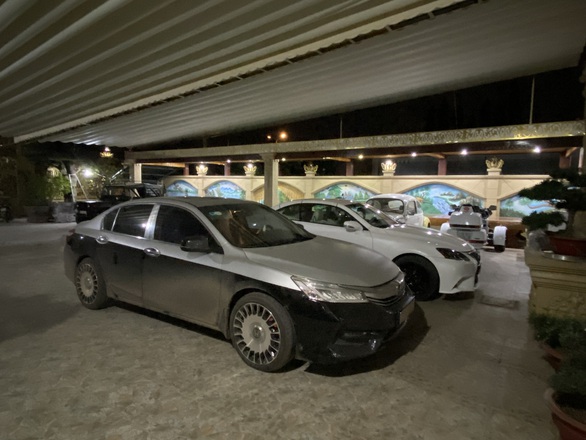 An expensive car in the villa "Thien Soi" – Photo: Đ.H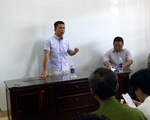 Prosecution, arrest of Thanh Binh villa project owner, Vung Tau
Source link