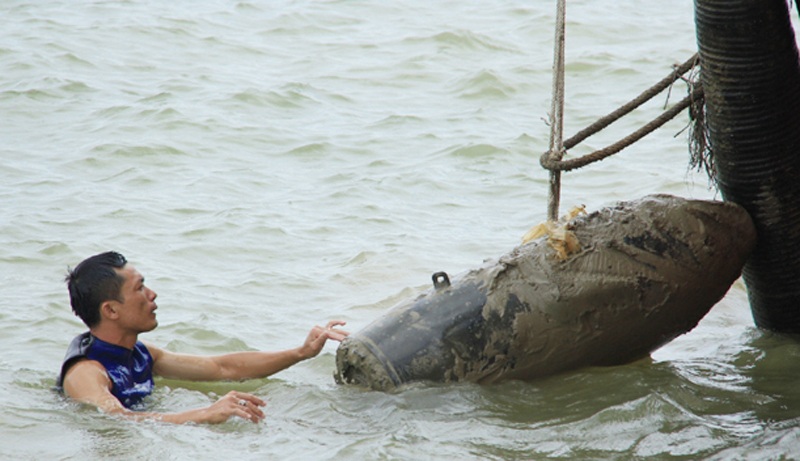 In order to save successfully, army Army Zone 4 has repeatedly dived to check the condition and safety of the bomb. Then force used a leash to hold the bomb ring.
When all the conditions are ready, the large ship's crane has risen, towing the bomb to a safe place.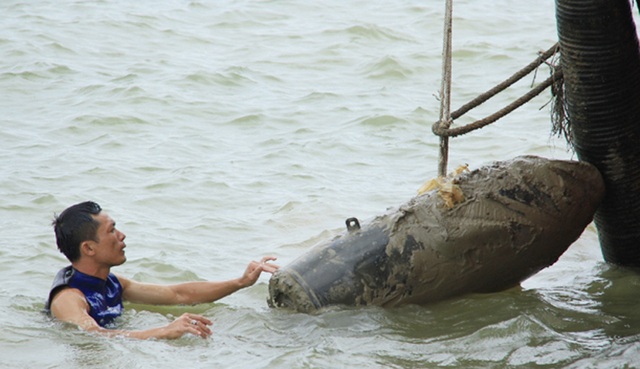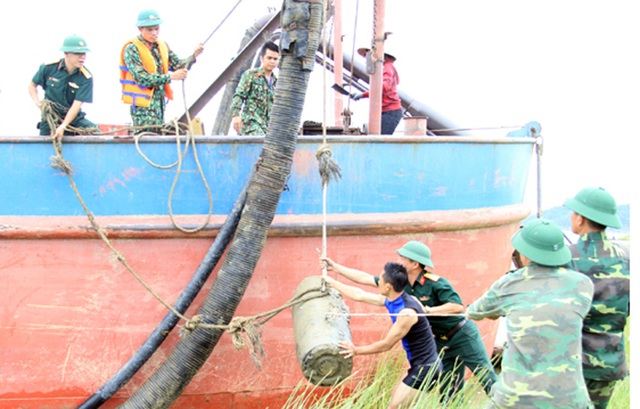 The bomb was saved by a cylindrical water with a length of 1.3 m, diameter 45 cm, weight 400 kg, produced in 1967.
According to Lieutenant Chu Trong Binha – military unit of Military Region 4, who directly participated in the rescue of bombs, he said: "This is a bomb with high destructive power, the radius of injury is 100-150 m". .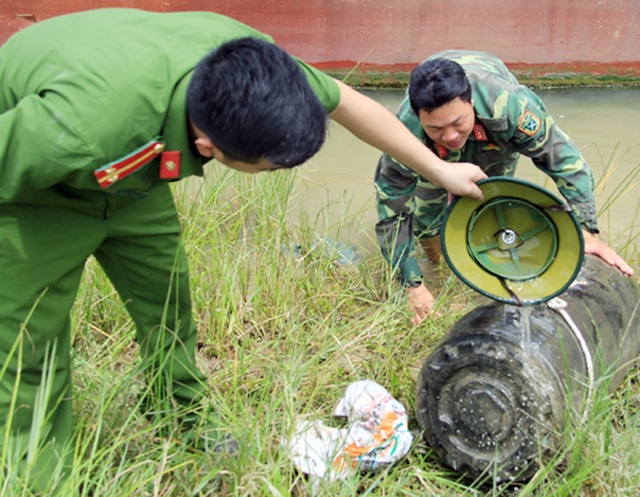 According to the plan, functional strength will perform the necessary procedures and conditions to proceed with the destruction of the security bomb.
Earlier like People informed on the dawn of June 11, when fishing on the Lam River (part of village 1, commune Xuan Lam), Mr. Tran Canh Thanh discovered that the bomb is located at a depth of 5 m, far from the shore 20 – 25m.
Van Dung